Public Comment Period for MAPA's FY2022 Work Programs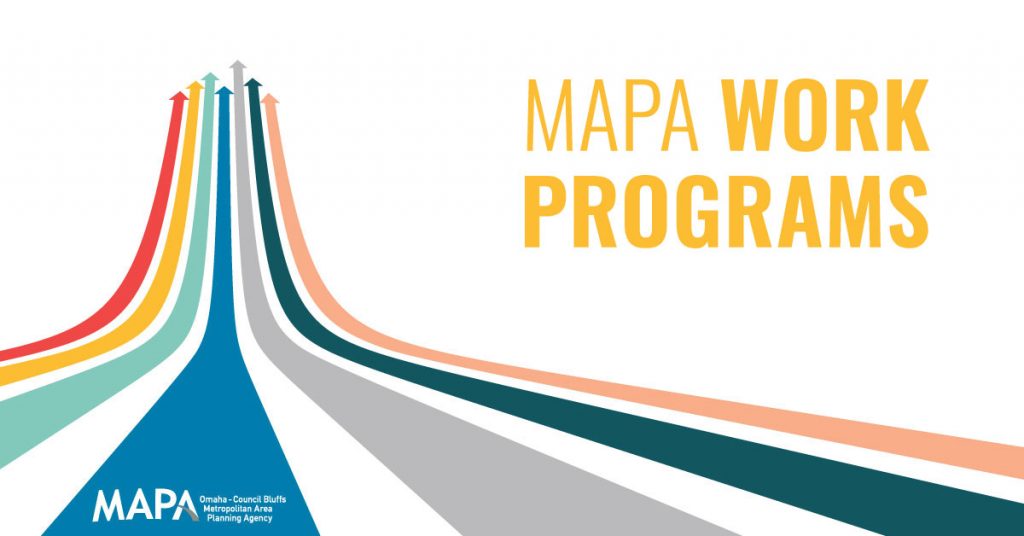 MAPA seeks feedback from the public on its Draft FY2022 Unified Planning Work Program and Draft FY2022 Community Development Work Program. The public comment period runs from March 25 until April 26, 2021.
The Unified Planning Work Program outlines MAPA's transportation-related activities and projects for the 2022 fiscal year (July 1, 2021-June 30, 2022).  It covers MAPA's transportation planning activities for the metropolitan planning area in Douglas and Sarpy Counties in Nebraska and western Pottawattamie County in Iowa.
The Community Development Work Program details the work and projects MAPA will undertake in community assistance, economic development and disaster recovery during the FY2022 fiscal year. It covers MAPA's work activities in Douglas, Sarpy, Washington and Cass Counties in Nebraska; Pottawattamie and Mills Counties in Iowa.
Access the work programs at: bit.ly/MAPAWorkPrograms.
Written comments must be received by 4:30 p.m. April 26, 2021 via email to mapa@mapacog.org or U.S. mail: MAPA, 2222 Cuming St., Omaha, NE 68102.