Omaha-Council Bluffs MSA Census Data Analyzed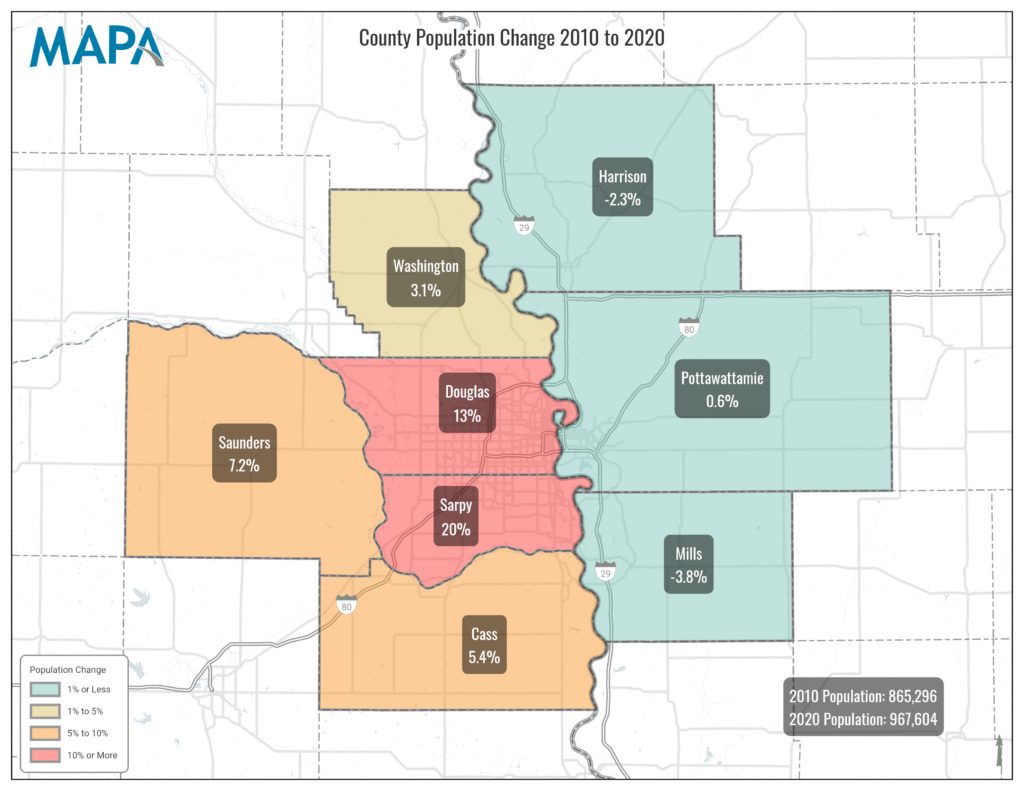 Data from the 2020 Census shows the population of the Omaha-Council Bluffs Metropolitan Statistical Area (MSA) grew by 11.5% since the 2010 Census.
The Omaha-Council Bluffs metro is on track to hit a population of one million people by 2024.
Sarpy County leads the way with a 20% increase in population followed by Douglas County with a 13% increase.
The population picture is not the same for Iowa's cities and counties in the Omaha-Council Bluffs MSA.
Pottawattamie County had a modest population increase of 0.6%.
For a closer look at the population and diversity changes in all of the cities and counties in the Omaha-Council Bluffs MSA click the link below:
Omaha-Council Bluffs MSA Census_Data