MAPA joins Blair to create new workforce housing program
MAPA is joining with the City of Blair to create new workforce housing in the community with emphasis on the former Dana College campus.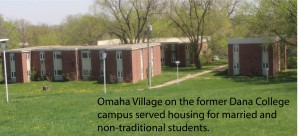 The Nebraska Department of Economic Development (DED) awarded a $351,000 grant from the Nebraska Rural Workforce Housing Fund to the MAPA Foundation and Blair to assist with the program and the Nebraska Investment Finance Authority (NIFA) awarded a $250,000 grant as well.
MAPA will administer the grant, which will be matched with others to create a total revolving fund of $977,000. Once approved by the DED and NIFA, MAPA will establish an application process that allows area builders to submit proposals to build new speculative workforce housing.
MAPA Executive Director Greg Youell says the program will address a critical issue. "Workforce housing is a huge need across the entire state. MAPA is pleased to work with the Mayor, the Housing Task Force and the City to bring additional needed housing to Blair."
A report from the Blair Citizens Housing Task Force urged the city council to find ways to resolve the need for housing, assist in attracting a growing workforce, help retain existing employees and attract young talent.
"This revolving loan fund is anticipated to allow for the construction of five to seven new spec homes, with the funds being repaid and reloaned as each house sells to allow for additional spec homes to be built," said City Administrator Rod Storm.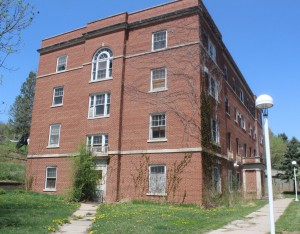 (Elkhorn Hall is one of the buildings on the former Dana College campus.)
Blair plans to construct homes with an approximate market value of $200,000 each. The program aligns with the City's efforts to minimize areas of blight and substandard conditions around the former campus.
Workforce housing construction in the new Transformation Hill subdivision on the former campus is set to begin by October.