Now Hiring: Administrative Assistant (Full-Time)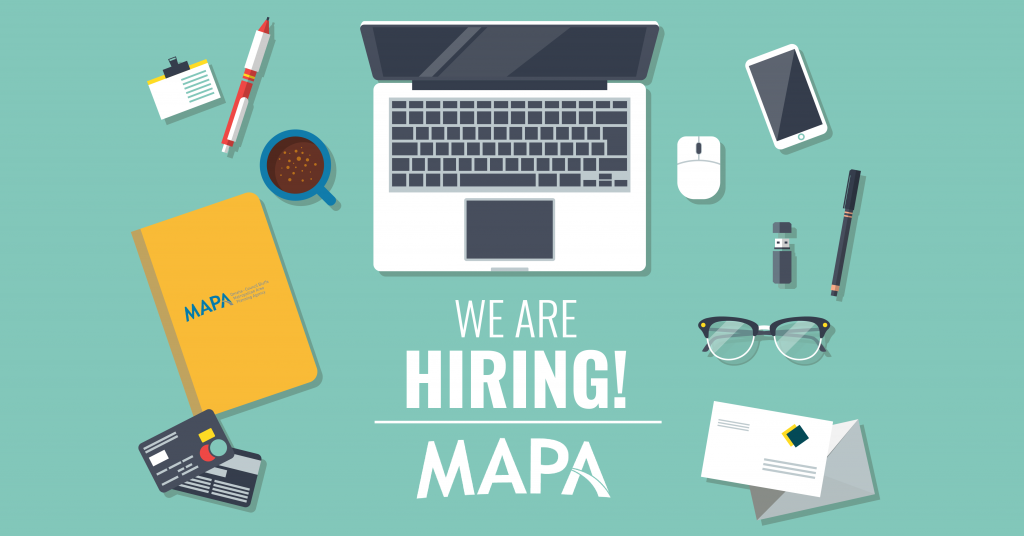 Have you heard?  MAPA is hiring!  Consider joining our team as a full-time Administrative Assistant.
We're looking for a master multi-tasker with excellent communication skills, attention to detail and an upbeat personality.
Interested candidates should review the job responsibilities and qualifications needed in the job posting below and apply online through the link.
Administrative Assistant Position